You can select and set your logos under Theme Options > Theme & Header Options > Logos.
There are different options per Header in order to match the logo with the header style.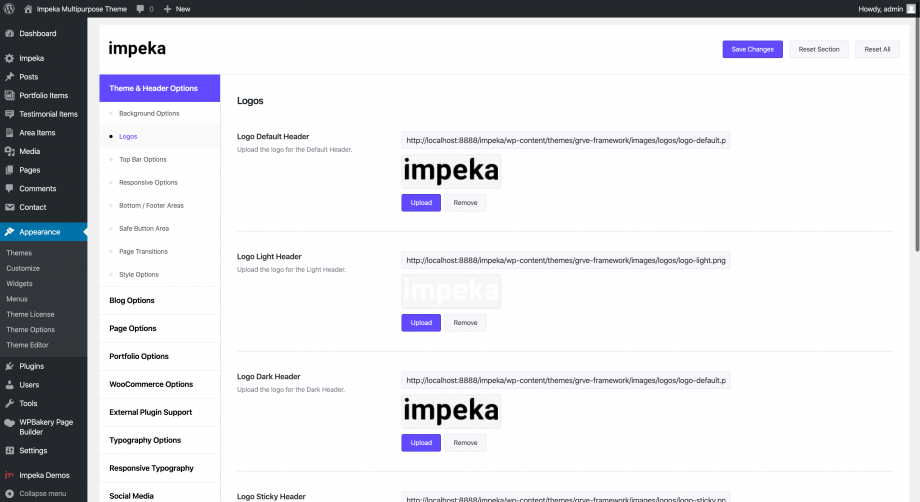 You can also use simple text as logo and define a custom link for your logo instead of the predefined homepage link. Last but not least, you can add your own admin logo which will also be placed in the Theme options panel (up left corner).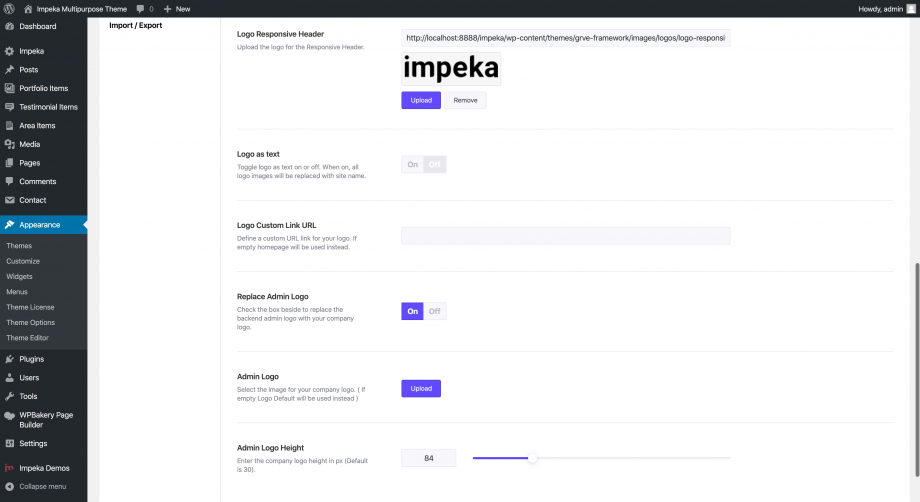 You can set your favicon from the WordPress color customizer. So under Appearance > Customize > Site Identity you can find where to set your favicon.