Since version 1.5 of Movedo, page transitions are available in our premium theme. There is also a case study for this on Movedo Creative Agency demo. How to enable the page transitions on your installation:
Locate the Theme Loader under Theme Options > General Settings and enable it.
Select the Page Transition you prefer among Fade In, Left to Right, Right to Left, Top to Bottom, Bottom to Top and Zoom Out.
You can also combine the page transition with the Spinner loader (upload your own under Theme Options > Miscellaneous)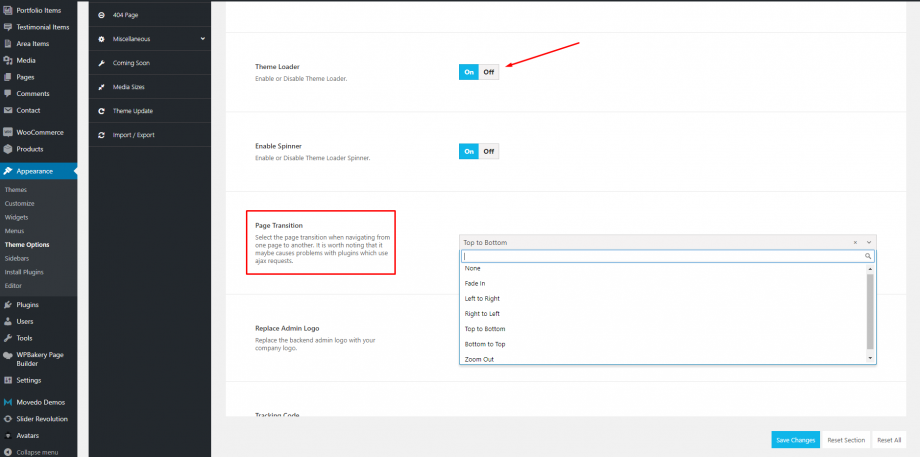 It is recommended to avoid using the page transitions in combination with plugins which use ajax requests.