This is another simple and impressive effect that Impeka offers. The only thing you need to do is to select the Scrolling Full Screen Sections template from the Page Attributes and create the rows you want via the WPBakery Page Builder. Each one of these rows will be full screen with middle content.
You are able to select the Header Skin (Dark / Light / Default) you need in each one of your rows and define the name for these in the Scrolling Section Title field. Then, you will have them beside the dots, in the navigation.
There are several options provided for this scrolling effect under the Scrolling Sections tab in the Page Options.
Anchor Links(Bookmarks): Select if you want to allow anchor links. With this option you are able to combine the Scrolling Templates with the one page navigation (bookmarks)
Loop: Select if you want to loop the scrolling. Choose among 3 different options: Loop Top, Loop Bottom, Loop Top/Bottom
Speed: Specify the scrolling speed in ms.
Responsive Scrolling Full Sections: Select if you want to maintain the scrolling feature on devices. This is a very helpful option in order to have the content as it is on mobiles.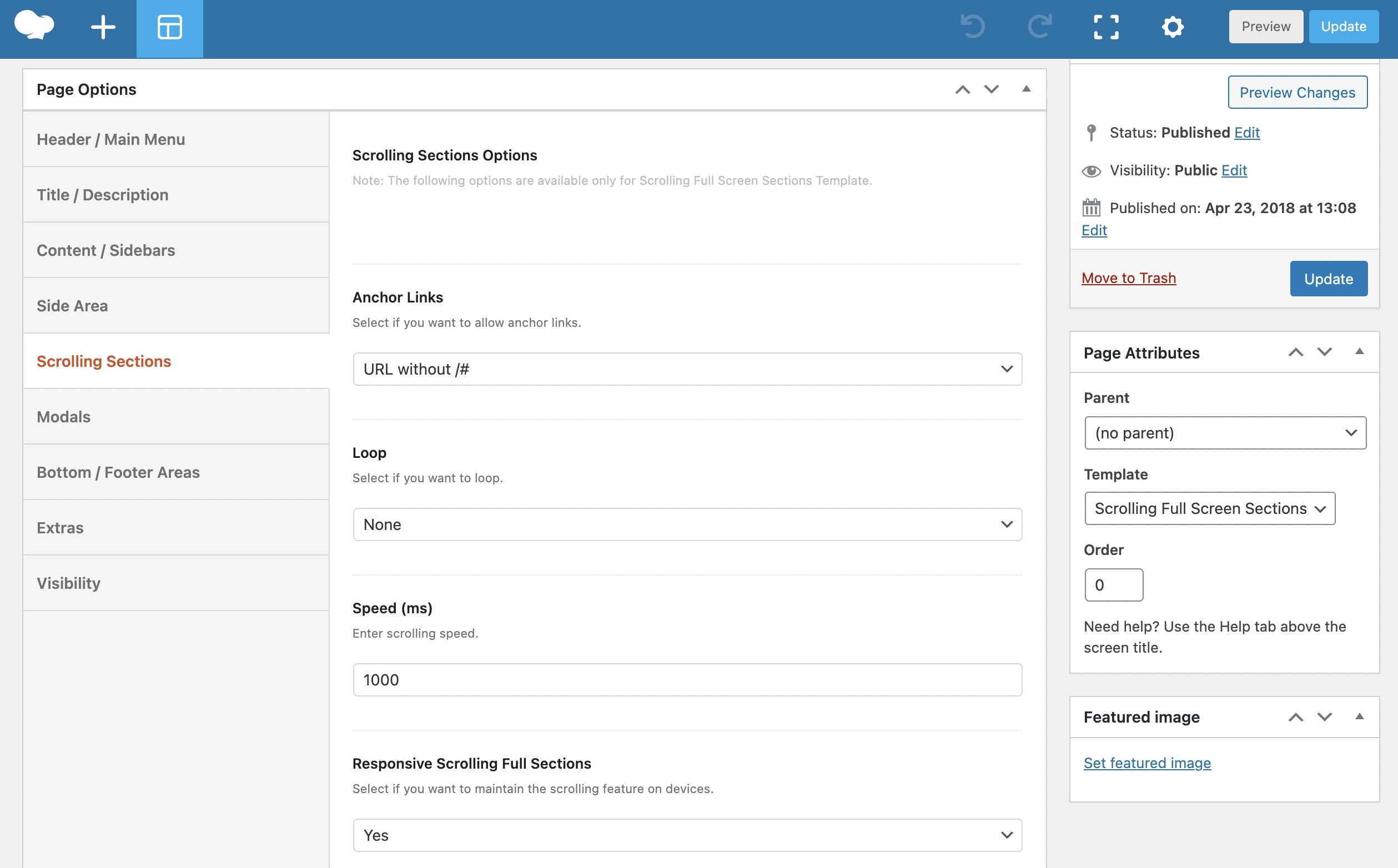 Note that this page template is only available in the enhanced WPBakery Page Builder.