As you have seen, Impeka comes with two different builders and it is also compatible with the Gutenberg editor.
However, the demos that you will find in Impeka are not created with both builders and in most cases, they can't be created with the other builder or with Gutenberg editor.
You can see which builder is used on each demo (or demo page) by clicking the button "Simply Impeccable" at the right corner of the bottom info bar.
There you will find all the active plugins for this specific demo.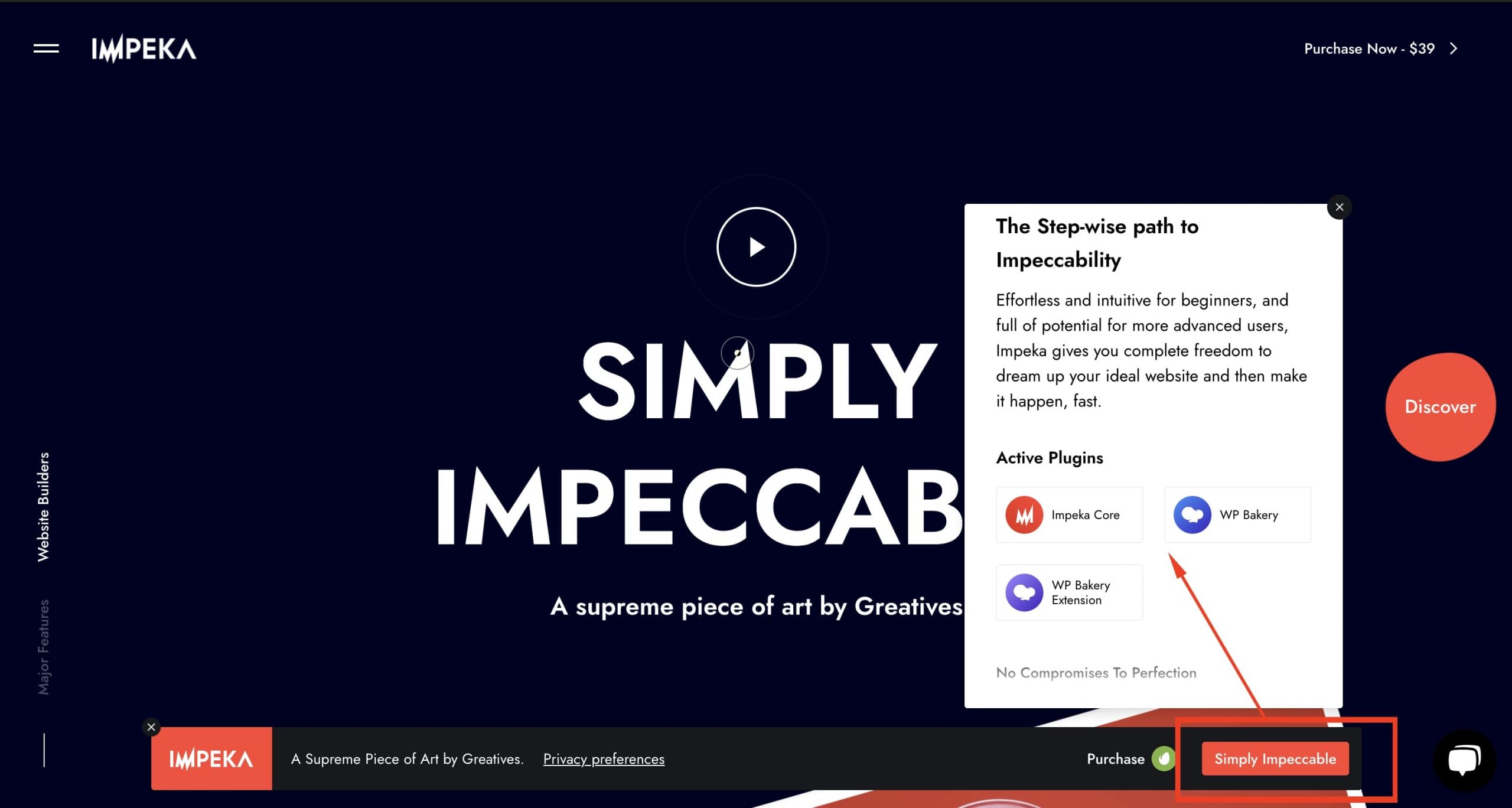 You can also see all demos for each builder on this link on the Intro page.