You can now add sticky sections and columns in Elementor too!
What you only need to do is to add the grve-sticky-element CSS class under Section > Advanced > CSS Classes or Column > Advanced > CSS Classes depending if you need to make sticky the whole section or just one column.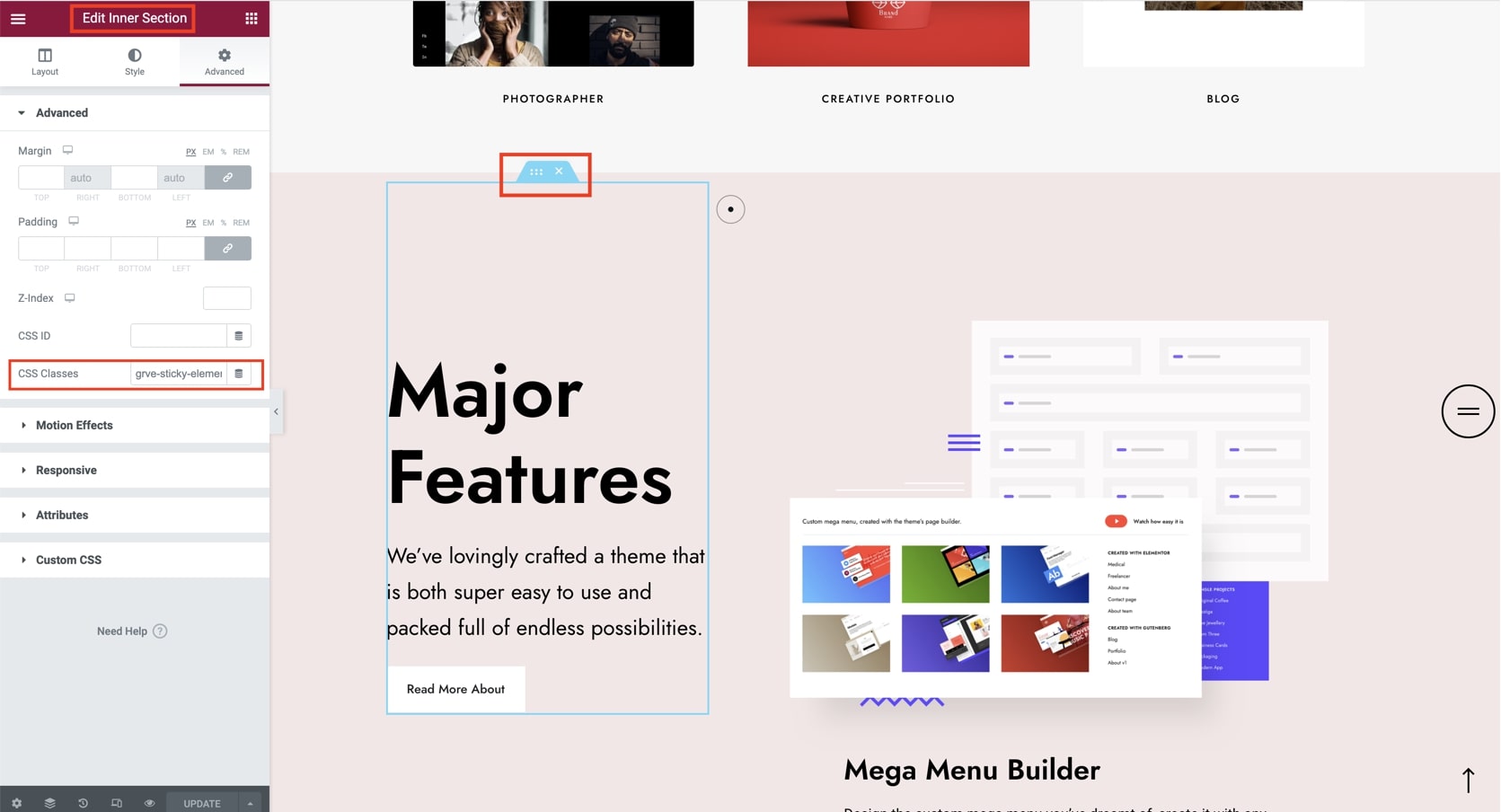 You can see the above example effect on the Intro Page that is created with Elementor.